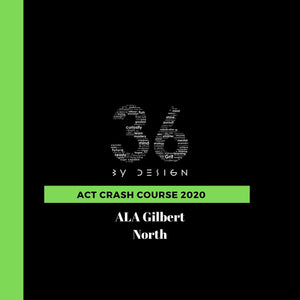 American Leadership Academy ACT Crash Course
Learn elite ACT tips, tricks, and strategies from the best in the business. This 4+ hour crash course with 36 By Design's Founder will change how you take the ACT.
Dates: October 21-22 3:15-5:30pm
Location: American Leadership Academy Gilbert North 
Price: $110 for pre-registration or $125 day of event
Note: Upon receiving your registration, we will reach out to you within 24 hours to confirm and send you a bit more information. 
Look forward to working with your student!